Adept Security Consulting, LLC
Frederick, MD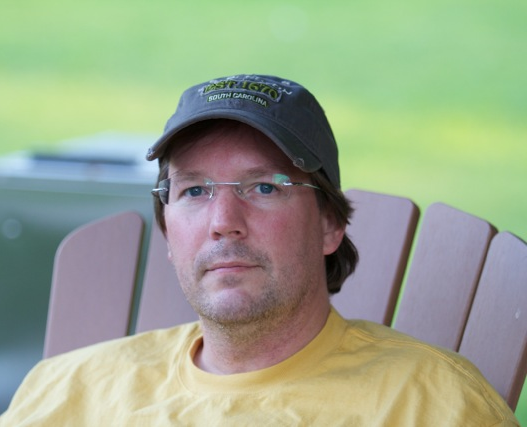 Curt Stapleton
Founder and CEO
Introduced to the 8-bit Atari 400 computer and the BASIC programming language in 5th grade, Curt has been a hacker since 1979. He established a 24/7 dial-up BBS in 1983, started and ran a mail-order computer sales company in 1988, and earned a computer science degree in 1993. He's been piling on IT security knowledge and experience for more than 35 years.

He has planned and conducted penetration tests of some of the largest, and most critical enterprises and applications in the country for:
Internal Revenue Service and other Treasury Bureaus
Department of Defense (DISA, NSA, DIA)
Federal Reserve Banks
Additional clients include labor unions, hospitals, public education systems, online campaign management and voting systems, and many other government and commercial organizations.


He thrives on the complex and has patience and tenacity to see things through at work and IRL, and as a result, Ethical Hacking and Penetration testing come naturally. His drive to understand technology coupled with his abilities to identify obscure vulnerabilities and discover new angles make him a formidable penetration tester.
When he's not sitting in front of new computers, he's often sitting in front of old computers. While he's AFK, you'll find him making noise with guitars and pianos, telling his kids the same thing over and over again, reading sci-fi, and flying kites.

March 2015 – Present: Adept Security Consulting Curt founded Adept Security Consulting, LLC in May of 2015 and currently serves as CEO, assessment coordinator and lead tester. AdeptSec is off to a great start and in only a few short months has collected 30,000+ passwords, and received incredible compliments from a number of clients.
January 2008 – March 2015: Aerstone Curt left SAIC to become the first employee at Aerstone. He served as Technical Director and led their security testing and mitigation practice and provided leadership on all technical issues. His professionalism, skill, and reputation were critical to the company's ability to provide a broad range of services and to recruit top talent.
March 1996 – December 2008: SAIC Curt started as a software engineer for SAIC in 1996. He left in 2008 as an Assistant Vice President. At SAIC, Curt revitalized a security testing practice and worked on hundreds of penetration testing engagements including some of the country's most critical financial and national security systems.
Adept Security Consulting is new, but our experience is vast. With over 20 years of experience in the information security field, our founder has performed hundreds of network and application penetration tests for government and commercial organizations.
---
Adept Security Consulting, LLC
P.O. Box 2025 Frederick, MD 21702
301-694-5599
information@adeptsec.com